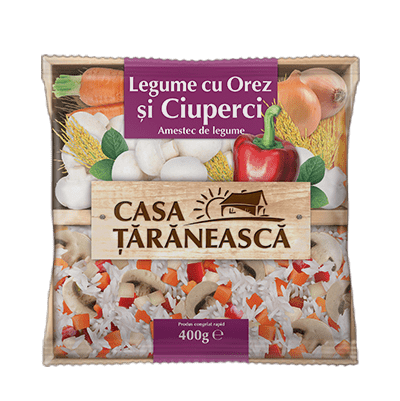 Content
Pre-cooked long grain rice (30%), Chopped mushrooms Agaricus Bisporus (30%), vegetables in variable proportions (carrots cubes, pepper cubes, onion cubes).
Cooking instructions
Do not thaw before cooking.
Fry the mixture in a pan with butter or cooking oil. Add a cup of water and simmer. Season to taste. Serve by adding a sauce of your choice
Origin
Vegetables and rice cultivated in the EU. Packed in Romania.
Quick-frozen product
This product is frozen. Do not refreeze after defrosting.