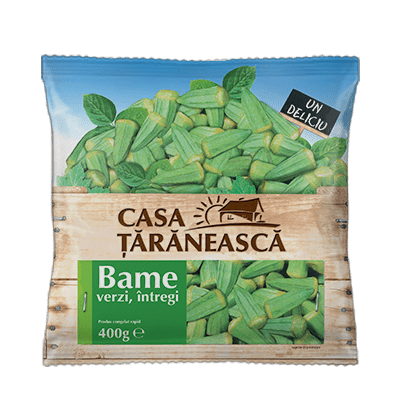 Cooking instructions
Do not thaw before cooking. Put the product in boiling water, in which you have already added a little bit of salt and vinegar. Cover the pot and cook, stirring occasionally. Drain the okra. Fry a clove of chopped garlic and two finely chopped onions for a few seconds. Add half a glass of hot water and a tablespoon of tomato paste. Season to taste and allow to boil. Stir in the prepared okra and cook for a few minutes. Serve with a little lemon juice.
Origin
Product cultivated in Egypt. Packaged in Romania.
Quick-frozen product
This product is frozen. Do not refreeze after defrosting.